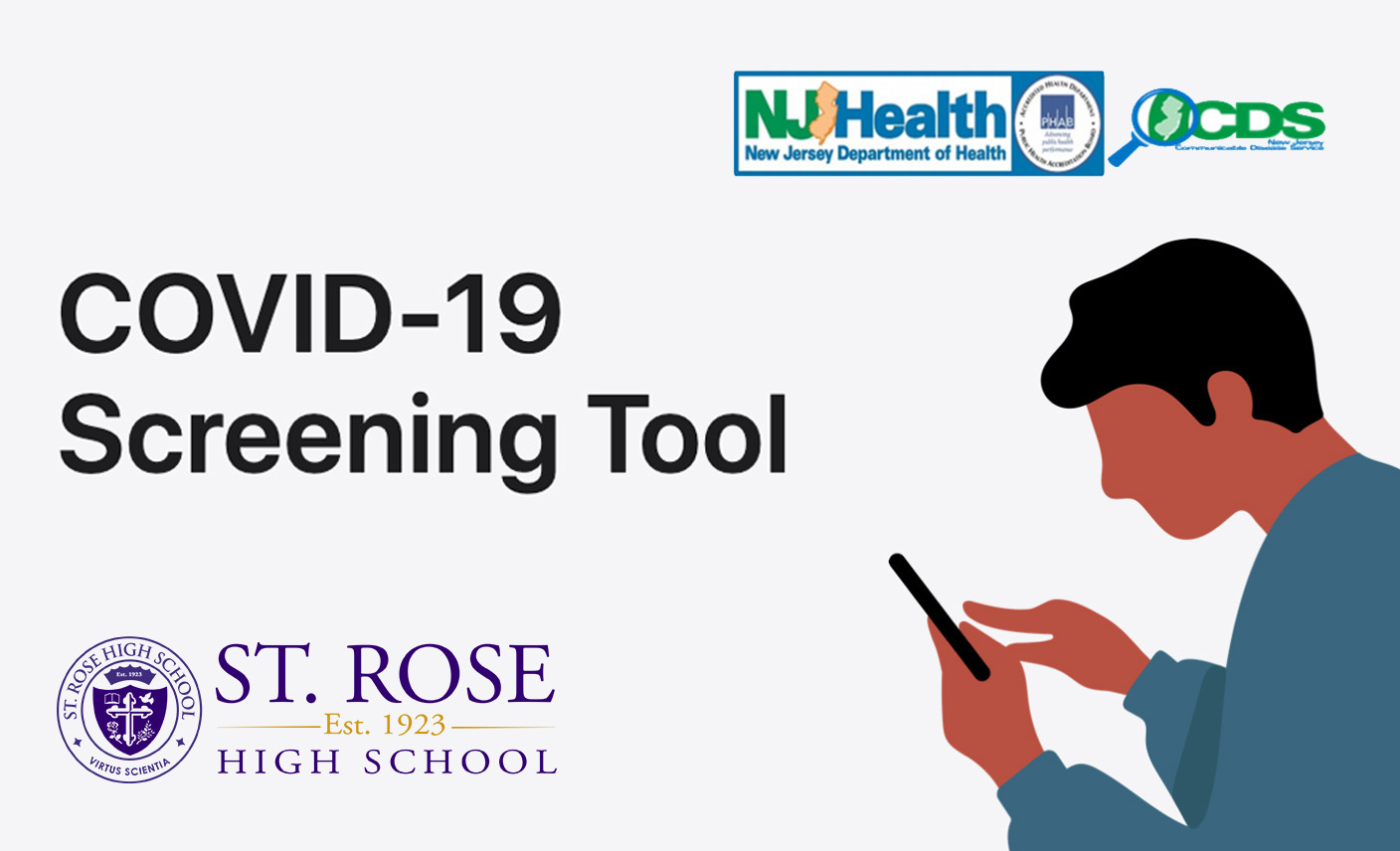 Good Afternoon Students, Parents and Guardians,
I hope all of you had a wonderful Christmas and you enjoyed the Christmas break. Happy New Year to all! I am praying that God's blessings will be with all of us throughout 2021. We all have so much to be thankful for, so let's begin this new year with the hope, trust, love, and joy that God shares with us each and every day.
We are looking forward to getting back to classes on Monday. Our school building has been completely cleaned and disinfected. Monday is a C Day, sophomores are in convocation, and Group 4 is on virtual. Also, please remember the importance of keeping us informed regarding any member of our school family who has tested positive for COVID-19, or anyone who has come in contact with someone who has tested positive for COVID-19. Please refer to the self-screening tool instructions below which must be completed prior to Monday morning. Based on any information that we receive from our families, we will follow all necessary protocols to protect the safety and well being of our students and staff.
Just like you did prior to returning to school after our Thanksgiving break, all families and faculty are required to self assess their return to school based on the screening tool provided here.
Prior to returning to school on Monday, January 4th, please:
Complete the screening tool (you do not have to submit it)
Follow the instructions based on your honest assessment of each student's/staff's symptoms and close contact/potential exposure
Section 1: If TWO or more fields in Column A are checked off OR at least ONE field in Column B is checked off, please stay home, call St. Rose High School, and notify your physician for further instructions.
Section 2: If ANY of the fields in Section 2 are checked off, you should remain home for 14 days from the last date of exposure (if a close contact of a confirmed COVID-19 case) or date of return to New Jersey. Contact your local health department for further guidance and call St. Rose High School.
The administration of St. Rose High School kindly asks that you adhere to the recommendations issued by the New Jersey Department of Health in regard to quarantining if your child displays symptoms, has had close contact with someone confirmed to have COVID-19, and/or traveled to an area on the NJ DOH's Travel Advisory List.

If you are required to stay home and quarantine, please contact St. Rose High School on the morning of January 4th and let us know that your child will need to transition to virtual learning due to any of the previously mentioned reasons.
In addition to the aforementioned screening process, we will continue our arrival temperature checks and the other proactive steps which have helped us maintain a safe environment for the St. Rose High School community. Thank you for your continued cooperation in those efforts. Finally, let's all keep praying for anyone who has been affected by the Coronavirus.

P.S. - You DO NOT need to actually complete and return the form. It's a self-assessment and we expect everyone to answer and take action honestly.